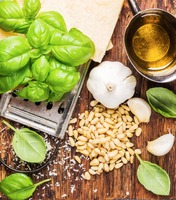 During the festival weekend Yyteri hotel will offer a delicious lunch and dinner buffet for the guests. The buffet includes salad, two warm dishes with sides as well as coffee or tea and a dessert.
Dinner on friday and saturday at 17-21, price 16,80 e pre-order (at the door from the restaurant 22 e).
Lunch on saturday at 12-15, in the workshop schedule the lunch brake is 12:40-13:25, price 12 e pre-order (at the door from the restaurant 20 e).
On sunday there is the possibility to attend the hotels Mother's Day lunch. Settings are at 12, 12:30 and 14:30, price 35,90 e. Reservations for the Mother's Day lunch directly from the hotel only p. +358 44 401 5666 or myynti (ät) virkistyshotelli.fi
If you wish to have a smaller lunch on Sunday the hotel lobby bar is serving some small snacks during lunch time 12:40-13:25.
Reserve your meals beforehand by 15.4. by phone +358 50 546 5656 or e-mail porkkabadass (ät) gmail.com. The reserved meal tickets must be purchased at the hotel reception before dining. You will then get a meal ticket that is handed to the staff at the restaurant. You may also reserve your meals directly from the hotel while making the booking for the hotel accommodation.
Please, remember to mention the possible special diets while booking!
You can find more information about the hotel restaurant here.